Want to translate German to English as a professional career? Unsure about the first steps and need advice on getting started?
I've put together a series of tips and advice designed to help you. They're the golden nuggets, discovered by panning through the volumes of chat in translator forums, blogs and websites over the years.
I've gathered tips from experienced translators, for new translators, and added everything I've learned myself. I've been helped by others in the past; now it's time to pay it forward.
These are the suggestions which come up most often and receive the greatest acclaim. 
But first, a little encouragement - if you're planning to translate German to English as a career, the future is rosy!

1. Are you ready to translate German to English?

• Super English. Let's not beat about the bush, your English needs to be great. If you plan to translate German into English, English should probably be your mother tongue. Understanding the German is only 50% of the task – creating grammatically and idiomatically correct English texts is the other, equally important, 50%.

• Great typing skills. You're going to be spending a lot of time at your computer so you need to be able to type fast. There are loads of free touch typing courses online – download, practice and get up to speed.

• Qualifications. Make the commitment to be professional and stand out from the crowd of wannabe translators. This doesn't necessarily meaning having a degree - but you should have some relevant pieces of certification, such as course credits from translation-relevant courses.
Many courses can be taken part-time or via distance learning, letting you qualify while working.

• Determination. There are multitudes of part-time/stay-at-home translators around. But don't let that put you off. Anyone determined to be professional will soon stand out from the crowd.
Think about what makes you different – your location, an area of specialist knowledge, professional experience, familiarity with a particular CAT tool, etc. Then sell that difference - it's your USP!

• Know thyself! Is working on your own, from home, right for you? Can you manage your time effectively or do you let yourself be easily distracted from the task in hand? Can you meet deadlines? Are you sufficiently well motivated and disciplined?

2. Getting ready to run a business

• Business skills. Boring, but vital. Be organized, get a separate business account, set up a system for keeping records of your activities, check your bookkeeping skills and make sure you have basic small-business software.
Research tax and employment regulations for freelancers – this can involve quite a lot of paperwork, especially in the US.

• CAT tools. Let's face it, they've now pretty much become standard equipment and clients are expect you to have it and use a CAT tool.  The plus side? Another mark of your commitment and professionalism. So get one, and learn how to use it properly.

Start with a free one, like OmegaT or Wordfast Anywhere, if money is tight. You can upgrade later to another tool.

• Local business representatives. Does a local business organization or chamber of commerce offer start-up support for small businesses? Check what's on offer - free advice, lower business rates for start-ups, etc.
In some German-speaking countries, freelance translators need to be officially registered and members of their local chamber of commerce. So make the most of your membership and attend relevant industry events.
3. Getting your first translation jobs

• Volunteer translations. Find an organization or charity you believe in and offer your translation services pro bono. You rack up the experience every translation agency is looking for, as well as the satisfaction of having done something worthwhile. The translator platform ProZ has just launched its own pro bono website where its members can support non-profit organisations by providing their translation services for free.

• Start with lower rates. Rates can, and should, be raised gradually as you get more experienced and take on new clients. But do be aware of non-paying agencies lurking out there, and be sure to run checks on new clients before taking on jobs (try the ProZ Blueboard or paymentpractices.net, for example).

• Non-translation job portals can be a way of finding your first jobs. If you try online job platforms, such as elance and getafreelancer, you'll face less competition from other translators.
Yes, you'll probably only get the job through offering lower rates. But you raise these with time. And remember, not every client is interested in how little experience you have – they just have a translation job they want done.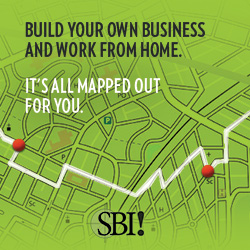 • An in-house position would of course be your best bet, either with an agency or in a translation department, or even at the EU. Get experience and a steady income before deciding whether to go off on your own and translate German to English on a freelance basis.
Sounds great, but as around 80% of professional translators are freelancers, this should give you the hint that in-house positions are limited in number.

• Deliver great work, on time, every time, and always with a positive attitude! Nothing beats a reliable translator and agencies love long-term working relationships with tried and trusted translators.
Once established, you'll probably find that you get asked to translate German to English more frequently by a small range of agencies and other satisfied clients than anyone else.

• Word of mouth In Austria it's called "Vitamin B" ("B"= "Beziehungen" or relationships), and let me tell you, it works! Never underestimate the power of personal recommendations in getting new clients.
Have your business card with you at all times, and make sure your friends and relatives tell anyone relevant about your German translation business!
4. Financial support for the early days

• Work part-time until you have established yourself as a translator. This gives you some financial security before you take the plunge and translate German to English on a 100% freelance-basis.

• Be prepared to work weekends. It's normal to charge extra for working over the weekend, and once busy clients know you are available and willing to translate German to English at unsociable times, you're more likely to get jobs from them in future.

• Work in language-related fields. Teaching is a great way of bringing in extra income and staying close to the language.
Do you have other skills which are relevant to translation – project managing, editing, copywriting etc.? Add them to your list of services. They'll help bring in income as your German translation workload builds up.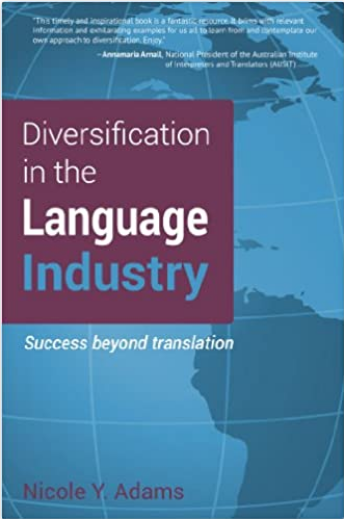 Diversification is any case a highly recommended way for any freelancer to ensure regular income flows from a variety of sources. Successful translator and author Nicole Y. Adams has compiled a great book on Diversification in the Language Industry demonstrating how other successful linguists achieve this.
• It's a slow process! Be patient. It is worthwhile, but like any business, it takes time to get established. Don't lose heart and keep your goal in mind.
5. Marketing your German translation business

• Let agencies know you're available. Translation agencies will probably be your no.1 source of jobs. They are constantly looking for new freelancers who can translate German to English. So save them the trouble and contact them directly. This will be the most effective marketing you do.
Use an agency list of names and addresses, and set yourself the task of contacting a few every day. This is how I found all my regular agencies. Agencies in your source language countries – e.g. Germany, Austria and Switzerland – are likely to have more work in your combination than agencies elsewhere in the world.

• Social media. Nowadays you will be expected to have a social presence. A quick internet search will soon reveal whether you are on Xing, LinkedIn, Facebook , Twitter, etc.
So keep your entries professional and make sure they support the image you are trying to promote. But don't spend more time on it than good business sense allows.

• A website brings 500 times more visitors than a Wordpress blog. Yes, raise your profile by publicizing the fact that you translate German to English (or any other business activities) online, but make sure it's worth the effort you put into it.
Blogs tend to be read by other translators (like you!) – you want a website that attracts potential clients.

• Do something every day to contribute to your business – set aside a regular time for reading translation-relevant books and blogs, doing social marketing, contacting potential clients. Work slowly but steadily - you'll suddenly look back and realize just how much you've learned and achieved.

• Short translation tests for new clients. Doing unpaid test translations is a good way of demonstrating how well you translate German to English and winning new clients – but limit them to 250 words. More thoughts on this slightly controversial subject here.
6. Ongoing development

• Get a mentor in the industry. If you know an experienced translator who is willing to mentor you, then jump at the chance. And if you can't find a physical one, then try a virtual equivalent – some freelance translators who translate German to English write great blogs, with useful insights into the profession.

• Network with other translators. Translator communities such as ProZ help translators to make contact with their local colleagues and encourage them to meet up in an informal setting. A great chance to make new contacts and ask questions.
Read some of my interviews with successful freelance translators for the tips and advice they offer.

Have your business cards with you at all times. Busy translators are often willing to pass on work if they're overloaded – make sure it's you they think of!

• Fight native language deprivation. Your German may be marvelous, but don't forget your English! Find fellow native speakers to talk to regularly, visit your home country when possible, read quality newspapers and use internet radio to listen to your native tongue being spoken regularly.

• Specialize in a niche. Specialist translators can usually charge more and, once established, are seldom out of work. Whether your particular area of knowledge is legal, technical, medical, financial, computer-related etc., try to specialize further in this/these area (s) and market your services to your target audience.

• Be active at local, national, international level – go to translation conferences in your area and events run by your chamber of commerce or translators association.
Get recognized and make a name for yourself. You'll find many translation agency representatives at these events.

• Take heart. Everyone was a beginner once. Don't be intimidated by your successful peers – all that separates you from someone who can translate German to English successfully is time (and determination!).
All freelance translators face the same challenges of getting clients & establishing themselves. But with a bit of practice, these challenges become routine activities.
Thanks for reading this far. If you'd like to translate German to English as a career, then I hope you've found these ideas useful. And if you have a few tips for other visitors.....