Translator Directories
German English Translator Directories

Need a German English translator?  Or selling your translation services?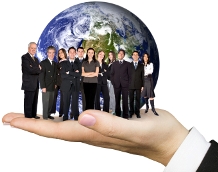 Then it's definitely worth considering using an online translator directory.
These directories function as a service platform: translators bid for translation jobs posted by businesses and individuals wishing to purchase translation services.
Usually a directory will have a database of several thousands of translators, providing translation services in a multitude of language combinations.
Today's technologies have made it almost normal for a German English translator or translation agency to run their business entirely online, without meeting clients or colleagues face-to-face. Rather a startling concept, really. And COVID-19 has only accelerated this trend.

That means promoting yourself effectively on a good online directory is more important than ever, So here's a list of the major directories, and a summary of their features, as well as my – completely personal – observations.
And, don't forget — membership costs are another deductible business expense.
Many German English translators will use directories as their sole source of jobs. I don't, but I've signed up to several of the following to test them, and these are my impressions (updated autumn 2020):
1.  ProZ.com

With around 300,000 signed up translators and interpreters, ProZ appears to be the most serious and professional of the online communities. A year's membership currently costs USD 120.

For the German English translator:
• Your own profile page (like this).
• Following a recent overhaul of the website, the layout is much more personalised, with members automatically being presented with information, such as jobs and terminology updates, specific to their language pair.
• Translation competitions – put your skills to the test (anonymously) and let members vote for the best translation in your language pair!
• Regular "webinars" on specialist translation software & periodic discounts on software, conferences, membership etc.
• Online glossaries and reference sources, KudoZ forum (get noticed by providing answers to posted questions)
• Useful networking features – local groups of freelancers often meet up for informal coffee and discussions in the physical world.

I would say, if you are serious about translating, then this is probably the one to sign up to (purely personal opinion, and I get nothing for making this recommendation!) You can try out free membership for a while but don't kid yourself – paid-up members will always get preferential treatment.

There is huge competition for the jobs posted in popular language combinations, and this always puts downward pressure on prices. But it pays for itself as a networking and information platform, rather than a direct source of income.

For translation companies/purchasers of translation services:
• ProZ.com Connect! Is the name of their system. Clients can post jobs which, according to the client's specified requirements, are then automatically presented to the most suitable translators in the database.
• ProZ has recently recreated its own Certified PRO Network, an "inner circle" of translators who have endorsed ProZ's professional guidelines & undergone a screening process to check on their qualifications and references. The aim is to provide clients with the confidence that the freelance translators they employ meet a certain standard. After all, sadly anyone can call themselves a translator.
2.  Translator's Base

2020 update: Translator's Base has a new website, and only offers a paid service: USD 99 a year to be able to bid for posted jobs, or USD 149 a year which includes your own website (choose from many of their offered templates).
No idea how many German English translators are registered with the platform. Apart from listing the features, there is very little information on offer:
Your Own FREE Domain Name
FREE Business Email
Instant Quotation
Multilingual Support
Unlimited pages
Quick quote calculator
Ready to use content
Invoicing and Payment
For me, "ready to use content" is a bit of a red light - it suggests similar content on all their websites, which is a total no-no for Google. And when Google is unhappy, that means dismal rankings and not getting found online.
In my initial write up on Translatorsbase I noted that: The pre-designed websites seems to be pre-furnished with syndicated articles on translation. This is actually clever marketing – most of the websites appear to be a subdirectory of translatorsbase (addresses are www.yourname.translatorsbase.com) - so you pay to help translatorsbase to get more content and reach.
There's so little information on the site that it's not possible to tell if that is still the case.
TIP! If you're serious about a career as a freelance German translator you need your own website. But to get genuinely noticed on the web you need a website like the one you're reading now. After all, you found me!

Disclosure: As an Amazon Associate I earn from qualifying purchases. More details here.
3.  Translators Cafe

As of autumn 2020, Translators Cafe has 384,000 registered users and 8,480 agencies, which is twice as much as when I last looked, so this translator platform is growing. There seem to be around 50 German English translators on their database, which is half as many as last time. No information about membership costs are given unless you have already registered at a free member!

For the German English translator:
• Paid up members are referred to as Master members and naturally get priority when it comes to client exposure. They are also able to download the agency lists.
• Masters have their own customized profile at Translators Café, are automatically notified of relevant job offers.
• Similarly to ProZ, Translator's Cafe have a section called TCTerms in which you can ask for help translating certain terms - it's similar to the forum at the Leo German English dictionary, but of course only open for members.
Translator's Cafe seems most similar to ProZ in terms of features, so I assume for most German English translators it will be a toss up between the two, according to taste.
For translation companies/purchasers of translation services:
Jobs can be posted on the TC Jobs Board. Signing up is free and you pay the translator directly (Paypal and Western Union services available).
4.  Translation Directory

I have a slight suspicion that this website works better as a marketing tool for its own webmasters than as a platform for translators. If you register with them as a German English translator (free to sign up) then you are agreeing that Translation Directory may include your name in their register of freelance translators which they then sell. They also sell access to their list of blacklisted companies who have bad payment records. Their email newsletter and announcements via Yahoo groups provide little news and seem to be more an advertising tool for the site.
Almost 50,500 freelancers are registered with them and they have a database of 7,300 agencies - which they charge you to access. There were a limited number of job postings in the German-English combination, and the prices were very low indeed.
5.  Aquarius

Aquarius claims on its homepage to be the "longest standing online marketplace for translation and localization projects" and is based in the UK. It has 40,000 registered translators, although I only find 32 in the German-English combination.

I registered to get a feel for their service, but they don't provide much information about the number of German translators who belong etc. Nor does there seem to be much functionality - I can't search jobs, terminology questions are asked generally, i.e. not by language, etc.

Last time I wrote I said that Aquarius has a forum for translators to post questions about translation terminology, but this time I couldn't even find it. Overall, it has the feel of very much more simple ProZ.

6.  Foreign Word

I came across foreignword.biz thanks to a comment on Translators Cafe and so decided to try it. I've signed up for free membership and have thus joined a "community of 7000 professionals". They claim to be offering an "unmatched free service on the web", both for translators looking for jobs and anyone posting jobs. Eight years later, and that community still only appears to be "7,000" strong.

The site encourages freelancer translators to try their Wordbee Translator CAT tool and then subscribe for 24 euros per month, which must be their source of income. In terms of potential freelance translation jobs for the German-English translator, I saw only one listing in our language combination - back in 2018 - so this definitely won't be a good source of income for a freelance translator!

Thoughts, notes, conclusions...

As I've edited this article over the years, it's shrunk!
That's because several translator platforms seem to have gone out of business.
Why? I think it reflects a general process of online consolidation: the first movers and more innovative platforms with an effective business model offering a balanced quid pro quo for their members have established such a presence that their competitors can't gain sufficient traction, fall back, and become irrelevant.
Which means the platforms which are still around are the ones who are clearly still doing a good job, and recognise that helping freelance translators to present themselves attractively, while supporting them with terminology services, networking, CPD offerings, and special offers on software purchases, etc. all serves to raise professionalism in the industry. And in the end, that means happier customers getting better translations.
Qui bono?
None of these platforms are charities - they all need to make money to stay in business. And that's where the line between translation service provider and translator platform can begin to merge.
The difference? As I see it: the primary focus of an online translation service provider is to offer fast translations, which they tend to supply by outsourcing the job to the least expensive freelance translator on their books who is willing and available at the time. The business model is price and volume - in a global business, there will always be a translator ready to do the job for the price on offer.
The translator platform, on the other hand, generates income through membership fees, and charging either to post jobs on the site, or taking a percentage of the translation fee.
This list very consciously tries to select translation platforms which serve to increase translator visibility, and hopefully educate users in general that translation is a profession, and that while quality always comes at a cost, bad quality always works out more expensive in the end!



So which German English translator directory would I recommend for translators?

Part of the skill of working as a freelance translator is organizing your time effectively. This includes having memberships of services that actually work.

My 2 cents?

Sign up for free membership of a few of these German English translator directories to try out their services and get an initial feel for them.

Then narrow down your activities to a couple at most, take paid membership, and be an active member!
What with all your other vital business generation activities, like maintaining an effective web presence, your time is limited. Better to commit to being an active member of a few communities than flitting between them all.
And after all this time ( I started this website in the Internet Dark Ages!), I think it's fair to say that the serious professional translator will be found on either ProZ.com or Translators Cafe, or both.

And for translation buyers?

And if you're buying German translation – Caveat emptor! Choosing your translator on the basis of cheapest price and getting an inferior translation that isn't up for the job is always going to be a false economy.
Make sure you're getting job quotations from professional translators who can demonstrate they have the qualifications and experience needed to offer a great translation. Hopefully, it will be the start of an ongoing and mutually beneficial business relationship!
And don't forget, I'm a German English translator myself - how can I help you?

  Joanna

German Translation Tips & Resources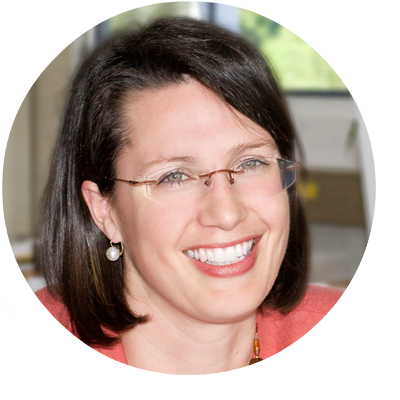 Joanna Scudamore-Trezek
I'm a German to English translator living and working in Vienna, Austria. I turn German texts into clear and accessible English, allowing clients to present their stories, ideas and information to a completely new audience. My business and marketing clients rely on me to get their message across clearly and effectively.  How can I help you today?