German SMS Language

SMS language is a language all of its own!
Just as there are standard SMS abbreviations in English, so there are for everyday German phrases.
So if you've just received an SMS from a German friend and can't make sense of the German SMS abbreviations (Kürzel), or if you're trying to impress a German speaker, then I hope you'll find this list of SMSs from A to L useful (click here for M to Z):

SMS
German
English
3n
nie, niemals, nirgendwo
no way, no how, nowhere
8ung
Achtung!
Attention!
ads
Alles deine Schuld
All your fault
akla?
Alles Klar?
All right?
asup
Antworte schnell und präzise
Answer quick and accurately
aws
Auf Wiedersehen
Good-bye
babs
Bin auf Brautsuche
Looking for a wife
bb
Bis bald
Bye for now!
bbb
Bis bald, Baby
Bye-bye, baby
bda
Bis dann
So long
benz
Bei Elchtest Notbremse ziehen
Pull emergency handbrake during elk test
bgs
Brauche Geld sofort
Need money immediately
bialzha
Bin allein zu Haus
I'm home alone
bibaiur
Bin bald im Urlaub
Soon on holiday
bidunowa
Bist du noch wach?
Still awake?
biglbedi
Bin gleich bei dir
Will be with you in a minute
biglzuhau
Bin gleich zu Hause
Will be home in just a sec
bild
Bärchen, ich liebe dich
Bear, I love you
biimfüdida
Bin immer für Dich da
I'm always there for you
bruaduhi
Brauchst Du Hilfe?
Do you need help?
bribimi
Bring Bild mit
Bring picture with you
bs
Bis später
See you later!
cola
Come Later
Come later
dad (or) deandi
Denke an dich
Thinking about you
div
Danke im Voraus
Thanks in advance
dubido
Du bist doof
You're stupid
dubimeile
Du bist mein Leben
You are my life
duwasu
Du warst Super
You were super
duwipa
Du wirst Papa
You're going to be a dad!
fümiein
Fühle mich einsam
Feeling lonely
G
Grinsen
grin, smile
G&K, GuK
Gruß und Kuss
Love and kisses
GN8
Gute Nacht
Good night
gngn
Geht nicht, gibt's nicht
No is not an option /
No such thing as no
hahuwidumimies
Habe hunger. Willst du mit mir essen?
I'm hungry. Want to eat with me?
haduluaueibi
Hast du Lust auf ein Bier?
Fancy a beer?
hase
Habe Sehnsucht
Miss you!
hdl
Habe dich lieb
love you (to friend)
ibafm
Ich bremse auch für Männer
I also brake for men
ibiflila
Ich bin in Flirtlaune
I fancy a flirt
ild
Ich liebe dich
I love you (girl/boyfriend etc.)
ilidiuvemidi
Ich liebe dich und vermisse dich
I love you and miss you
isdn
Ich sehe deine Nummer
I see your number/td>
isisih
Ich schwebe im siebten Himmel
I'm on cloud nine
islano
Ich schlafe noch
I'm still asleep
kajenimemispä
Kann jetzt nicht. Melde mich später
Can't now. Will be in touch later
katze
Kannste Tanzen?
Can you dance?
keschrumian
Kein Schwein ruft mich an
No one calls me
kssm
Kein Schwein schreibt mir
No one writes to me
kvb
Kannst vergessen Baby
You can forget that, baby
lamawi
Lach mal wieder
Laugh again
lamiinfri
Lass mich in Frieden
Leave me alone
lamito
Lach mich tot
Killing myself laughing
leia
Liebling, es ist aus
Darling, it's over
lidumino
Liebst du mich noch?
Do you still love me?
lma
lass mich ausschlafen
Let me sleep in
love
Liebe ohne Vertrauen endet
Loves ends without trust
luauki
Lust auf Kino?
Fancy going to the movies?
(That was just the first half.... continue to German SMS language from M to Z)

The language of SMS is yet another wonderful world where English is steadily creeping in. For example, the German verb for sending an SMS is smsen, (pronounced "ess-emm-ess-en"). Lovely!
However, I'm really surprised how hard it is to find a book on the subject.
The nearest I've got to is 100 Prozent Jugendsprache 2021, about what German youngsters are saying these days which is great fun and will certainly impress the locals, but it's not strictly SMS language.

 So if you find a great SMS book or resource, I'd really love to hear about it!

Akla?

SFH!
  Joanna

German Translation Tips & Resources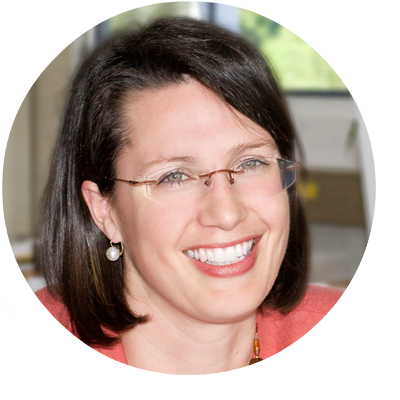 Joanna Scudamore-Trezek
I'm a German to English translator living and working in Vienna, Austria. I turn German texts into clear and accessible English, allowing clients to present their stories, ideas and information to a completely new audience. My business and marketing clients rely on me to get their message across clearly and effectively.  How can I help you today?