German Dictionary Software
German Dictionary Software

Why not try a dictionary you can download?

When it comes to German dictionary sources, I guess your 3rd option – after paper dictionaries and online dictionaries & glossaries – is a downloadable dictionary.
I'm talking about a German dictionary in digital form.
Download to your PC /Mac, Kindle, mobile, or whatever, and have with you all the time.
Some are free, some you need to buy.
I don't mean a separate piece of equipment that you need to lug around, like a handheld electronic dictionary designed for the busy traveler.
I mean software that's there at a click, but otherwise unobtrusive.
Several major publishers like Collins or Oxford include a CD with the hardback versions of their dictionaries. That's one option. Others sell purely digital versions.

I've tried to find dictionaries which draw on their own linguistic corpus, rather than the squillions of dictionary search and translate toolbars and software which use Google translate/Babelfish (which I don't think much of). But often it's a bit hard to tell.
To be honest, I doubt many serious German translators will use dictionary software.
Currently, none comes close to the 900,000 terms you'll find in your Collins or Oxford German.  
But it's great for students reading their ebooks, or for those who need German on the go, and have the software installed on their mobile devices.
Here are a few sources you may wish to consider:
Software for WINDOWS
PONS online dictionary
This is downloadable dictionary freeware and covers a variety of languages, including German and English. Available to download from the Microsoft store or the pons website. 
I don't know how extensive it is,  but it's likely a sell-in for their hardback dictionaries, which is their main business.
They also offer free online language learning worksheets for students, plus a free browser-based online dictionary (no. 4 in my top 6).

LANGmaster Collins dictionary
A downloadable dictionary for Windows which works with all standard Windows programmes and browsers.  Just point with the mouse and the translation immediately appears. The licence costs half as much as the proper hardback Collins but only offers 1/10th of the entries - so perhaps not my choice.
Accio, the German-English dictionary
You can also get Accio from the iTunes app store for a handful of dollars if you only want to use it for your iPhone/iPod/iPad. It claims to translate 195,000 German terms into English. It can be used as a standalone dictionary, or as an interactive feature: just tap on a word and a list of possible translations will appear. You get a chance to test for 10 days before purchase.
WordPoint by point2translate
This is what they call a point-to-translate dictionary, i.e. point to the term and click. It doesn't translate phrases, only individual words. More expensive than the Accio, but again a free trial (30 days) to see how you like it first.  First issued in 2005, so not sure how up-to-date it is.
Software for your MAC
German Dictionary All In One
(US$5), by CloudEnd
150,000 words in the English German dictionary and 160,000 in the German English.
German Dictionary
(US$9), by MechApp
An explanatory dictionary, so it says, with 10,000 audio pronunciations, 170,000 keywords & phrases, but no indication of the terminology sources behind it.
Software for the iPHONE / iPOD / iPAD

Pack of German dictionaries
(US$30), by Paragon Software Group
Draws on Pons, Duden, Merriam Webster databases, so reliable. Not only a German English dictionary with 100,000 entries, but also covers Italian, French and Spanish too. Includes audio pronunciation, works offline. Sounds solid and good if you're interested in these other languages too.
Audio Collins Mini Gem
(US$ 10), by Collins
A reliable source, but only 10,000 words and phrases from each language. Designed as a pronunciation aid, so focus is on audio.
English German Dictionary HD
(US$6), by BHMedia
Translates in both directions with a total of around 130,000 entries, plus features such as quotes of the day and words of the day, web browser, draws on respected online English reference sources such as thefreedictionary and wordreference.
Software for ANDROID
Android English German dictionary FrII  
(free), by VP Development
An offline dictionary by Google with over 300,000 terms
BK German English dictionary
(US$ 3), by BitKnights Ltd
A fast, offline dictionary with over 280,000 translation pairs plus voice pronunciation. Sits on your SD card. Integrates Google search (good) and Google translate (if you really want).
English<>German Dictionary
(US$4), by Collins
Again, Collins, so a reliable source. Here without the audio aspect. Presented in MSDict electronic format which is apparently designed specifically for looking up words while on the go. All the essential words and phrases, but no indication of how many, exactly.
Software for your KINDLE

If you're more interested in software for your Kindle - for improving your German language skills by reading lots of German novels - then I have a couple of suggestions here.
Again, once installed, just tap on the word or phrase you're unsure of.

Do I use a downloadable dictionary myself?
Short answer, no.
Why?
Well, for immediate reference I tend to go straight to a good free online German dictionary. Instead of having a separate browser tab, I've got the click.to icon on my taskbar. I've specified dict.cc as one of the direct links that click.to gives me, and so when I need to translate a term on a page, I simply drag it down the page to click.to. Hey presto, access to dict.cc.
And when a term is more complicated, then it'll need much more research, both online and offline. More than a single source of software will give me.
But if you're a fan, or know of a great software resource I've missed, then do share it with our visitors.  Just use the form below.  (As usual, I promise you details will absolutely not be used for any other purpose.)
Many thanks for contributing, or simply reading this far!
  Joanna

German Translation Tips & Resources

German Dictionary Software
Loading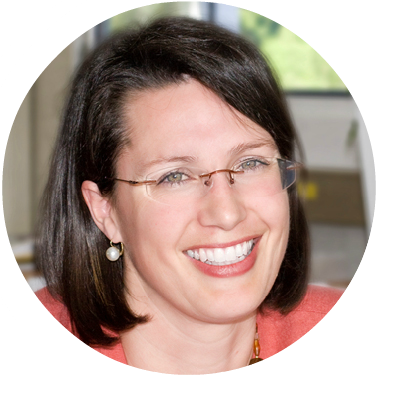 Joanna Scudamore-Trezek
I'm a German to English translator living and working in Vienna, Austria. I turn German texts into clear and accessible English, allowing clients to present their stories, ideas and information to a completely new audience. My business and marketing clients rely on me to get their message across clearly and effectively.  How can I help you today?