The German English Dictionary
Basic Toolkit

My German English dictionary top 10!

This may be the digital age, but no proper translator can escape the need for a physical, hardback, authoritative German-English dictionary. There are great online resources available, but you should always be able to fall back on an authorized source.

My aim at German Translation Tips & Resources is to make your life easier – so here's my list of Top 10 Dictionary Resources and reference books for your German translations:
A Big, Hefty, German English Dictionary

We all need one weighty tome pinning down a corner of our desks. Here are my favorite options: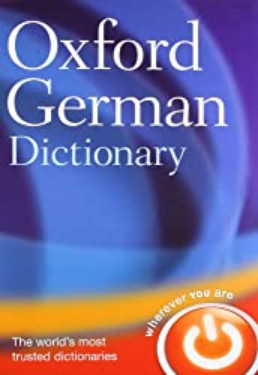 If you only buy one big dictionary, make it the Oxford German Dictionary.

Over 320,000 words and phrases, 520,000 translations. Over 3,000 new words in each language, including "blogger", "destination wedding", and "oxygen bar". It also provides cultural notes in colored boxes which are a great aid in translating information about uniquely German phenomena, e.g. cultural/political institutions, customs etc.

The correspondence section provides sample letters in German and English, CVs, emails, text messaging and using the telephone. The design is good and layout clear. No German translator's desk should be without one.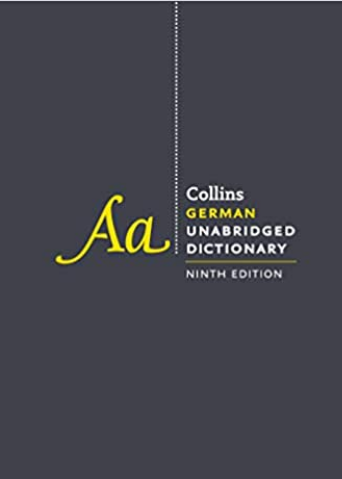 Collins German Unabridged Dictionary, 9th Edition – OK, not everyone will agree with the Oxford Duden as their first choice, and I'm perfectly happy to admit that this is an equally good alternative. The publishers don't agree, of course - their sales blurb claims that, "Comprehensive and authoritative, the Collins German Unabridged Dictionary is the ideal German to English and English to German bilingual dictionary for advanced students of German and professionals.
The ninth edition (June 2019) has been revised and updated to cover all the latest vocabulary in both languages.
Offering comprehensive and authoritative coverage and including the latest words from contemporary German and English, this dictionary contains more than 350,000 references and 500,000 translations. Specialist vocabulary, in-depth treatment of complex entries, and highlighting of key phrases and set grammatical structures provide a complete and accurate picture of real language today."
The Collins is in every way comparable to the Oxford Duden.
A Concise German English Dictionary

Unless you're a weightlifter (or on your way to a German exam), your Oxford Duden or Collins dictionary will tend to stay put on your desk. When you're on the move you need something lighter.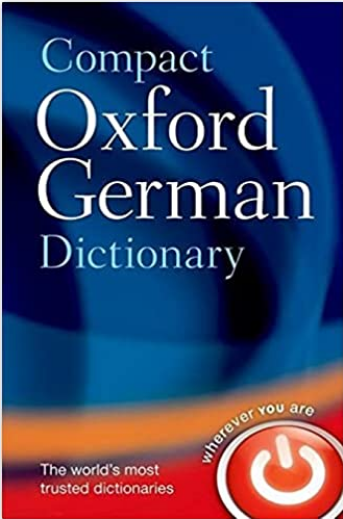 The Compact Oxford German Dictionary is one I like. Publication date May 2013, it contains 90,000 words and phrases, and 120,000 translations of contemporary German and English.
This handy reference book is based on findings from the Oxford Languages Tracker and the Oxford English Corpus, and includes German cultural and grammar supplements to help you improve on your everyday German.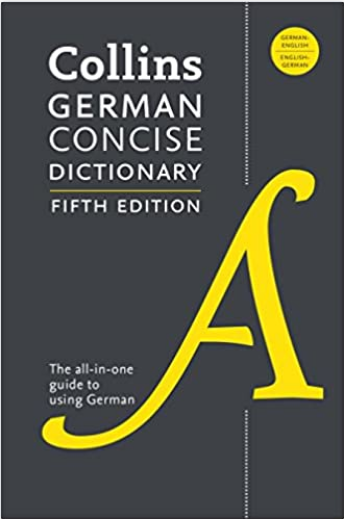 The Collins German Concise Dictionary, 5th Edition is another option, published June 2010. According to the publishers, "This practical, versatile edition of the Collins German Dictionary offers comprehensive coverage of today's language with more than 200,000 entries and translations.
This is the most complete guide to grammar offered in a German dictionary, and includes all the information needed to write a paper, read a book, or tell a story."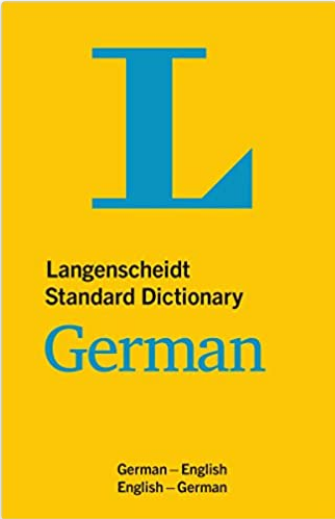 Langenscheidt Standard Dictionary German: German - English / English - German published November 2017 is another option. There are German publishers out there as well, and Langenscheidt is one of the most highly respected.
With 130,000 references this dictionary comes under the "concise" heading. User reviews are extremely positive and with Langenscheidt's typical tough vinyl cover, it'll survive years of abuse.
A Pocket German English Dictionary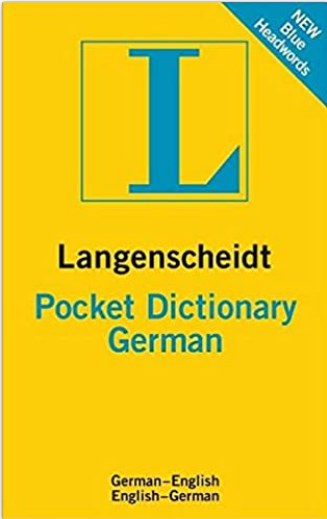 The Langenscheidt Pocket Dictionary German (Langenscheidt Pocket Dictionaries) - a good "pocket dictionary" (depends on the size of your pockets!). Its tough vinyl cover makes it a great travel companion.
Aimed more at beginner or intermediate level German use, which you'd expect from its size, but with a focus on every day, modern and idiomatic German and over 55,000 references. Publication date April 2011.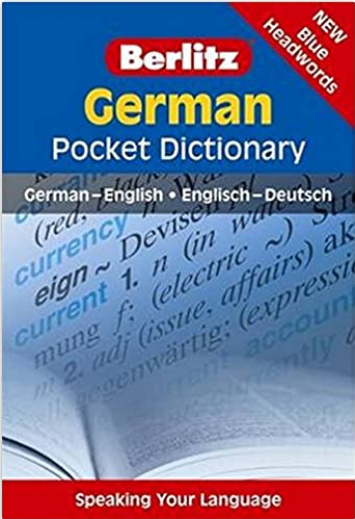 German Pocket Dictionary (Berlitz Pocket Dictionary) (English and German Edition) - if you're looking for a pocket German English dictionary then you may well be travelling or regularly on the move – so try this paperback.
Easy to navigate, 30,000+ entries and blue headwords for clarity.
Essential Monolingual Resources

If you're studying German translation and planning to take exams, you'll be encouraged to use monolingual resources in addition to your standard German English dictionary.

This means a good monolingual German dictionary, a good monolingual English dictionary, and a Thesaurus.
These are the minimum tools in your translator's toolkit in terms of supporting materials. You need these to assess if your chosen German translation makes sense in its particular context ('context' - the translator's favorite word!)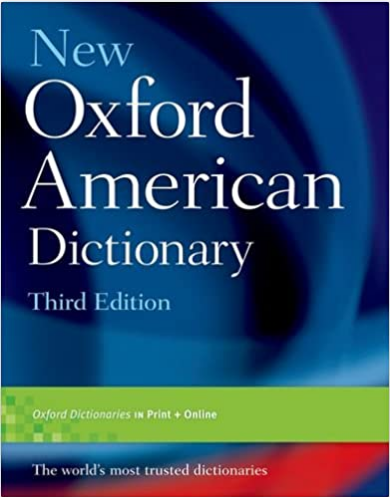 New Oxford American Dictionary - if you're US-based, the new 2017 Oxford flagship American dictionary is for you. It draws on the 2-billion-word Oxford English Corpus and provides explanations for over 350,000 English words, phrases and senses. It's very up to date and reflects the living language.
The Oxford Dictionary of English is its sister publication, for everyone using British English in their German translations.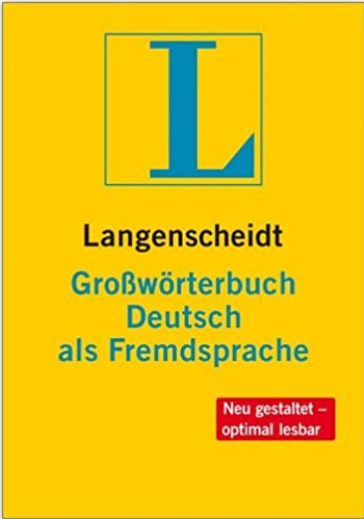 Langenscheidt's Großwörterbuch Deutsch als Fremdsprache – all the benefits of a monolingual dictionary, this time in German. Explains word meanings and gives examples of context and idiomatic usage, for a better understanding of how terms are actually used. Very detailed definitions and precise. Plus illustrations.
It seems to be really difficult to get a German monolingual dictionary outside Germany - you may have to buy this as a second-hand copy. But worth it.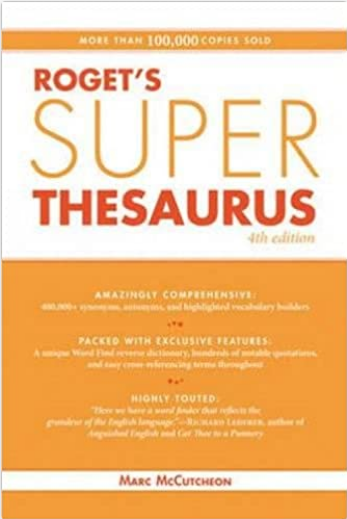 Roget's Super Thesaurus – whether you're a German translator or not, everyone needs a thesaurus! Sure you couldn't have phrased that sentence with greater elan? This American thesaurus gets good reviews (as does the UK Oxford Thesaurus of English).
Improve your writing style, lists of nouns to give you the edge in solving crosswords and word puzzles, a useful encyclopedic reference.
Kindle Dictionaries
Although not strictly "hardback dictionaries", there is many a German English dictionary available for your Kindle. Single direction dictionaries (only German to English), they make reading German novels and texts much easier – just click on a German word and the English translation pops up instantly.
Popular dictionaries for Kindle include the Pocket Oxford German Dictionary, the PONS Advanced German English Dictionary - designed specifically as a default dictionary and reading companion on a Kindle, and the Langenscheidt Standard German English Dictionary.
A stock of general, hardback German English dictionaries like these here forms the basis of every German translator's toolkit, and so I hope this list proves useful.

As soon as you begin to focus on a particular subject area, you'll need to supplement these dictionaries with specialist German dictionaries for your field.
Here some great online German dictionaries you should also bookmark, as well as online glossaries of specialist terminology which I've put together for you.
Happy translating!
  Joanna

German Translation Tips & Resources

---
Articles in the dictionary Series:

---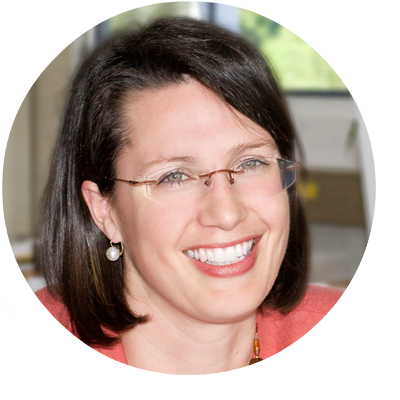 Joanna Scudamore-Trezek
I'm a German to English translator living and working in Vienna, Austria. I turn German texts into clear and accessible English, allowing clients to present their stories, ideas and information to a completely new audience. My business and marketing clients rely on me to get their message across clearly and effectively.  How can I help you today?