Petra Junge

Translate German With Petra Junge

| | |
| --- | --- |
| | Need someone to translate German in Australia? Petra Junge is a German<> English freelance translator in Adelaide, Australia.  She runs her own translation agency, Translation Works, and specialises in translating business communications, e-commerce & IT texts. |
(Interview Part 1) / Part 2...


Do you feel that most translators would do best to have a solid background in another professional field before deciding to translate German?
Not necessarily, although it is definitely helpful, especially when it comes to choosing your area of specialization.
A fantastic new translator's blog, which I came across recently, brought up the thought that "a translator is a lot more like a musician […]. A piece may be well played without a conservatory education, and a story may be well written without a formal degree […]."

This does not directly refer to your question, but I find it quite interesting to consider the ability to translate not only as a skill but also as a talent.
CAT tools are increasingly becoming the standard for anyone wishing to translate German. You use Trados Studio, probably the industry's leading CAT tool. Would you recommend it, or are there other, equally good alternatives? Does it really make a noticeable different in your output as you translate German?
I would definitely recommend the use of a CAT tool to any translator.
Given the fact that some agencies only accept translators into their pool who use CAT tools, it will potentially get you more jobs.
Moreover, using a CAT tool, i.e. translation memories, will not only make you look more professional, but it can also save you so much time - and you don't need to bother with formatting anymore, either. I recently switched to MemoQ , but am currently using Trados and MemoQ in parallel to translate German.
Although those tools are very similar, I prefer MemoQ, because I personally find it more user-friendly and their support service is just excellent. However, it is certainly a question of personal preference. Other translators prefer completely different tools, which undoubtedly achieve the same purpose.
Do you find CAT tools are particularly useful for your specialist areas of translation?
I do. Although someone once said to me that it would not be suitable for personal documents, I don't particularly think so.
When I translate German employment references, for example, they constantly use the same recurring standard expressions. For some sentences I often only have to replace the name!
The same goes for business or employment contracts. They often have a similar structure and some standard clauses that only require a bit of tweaking.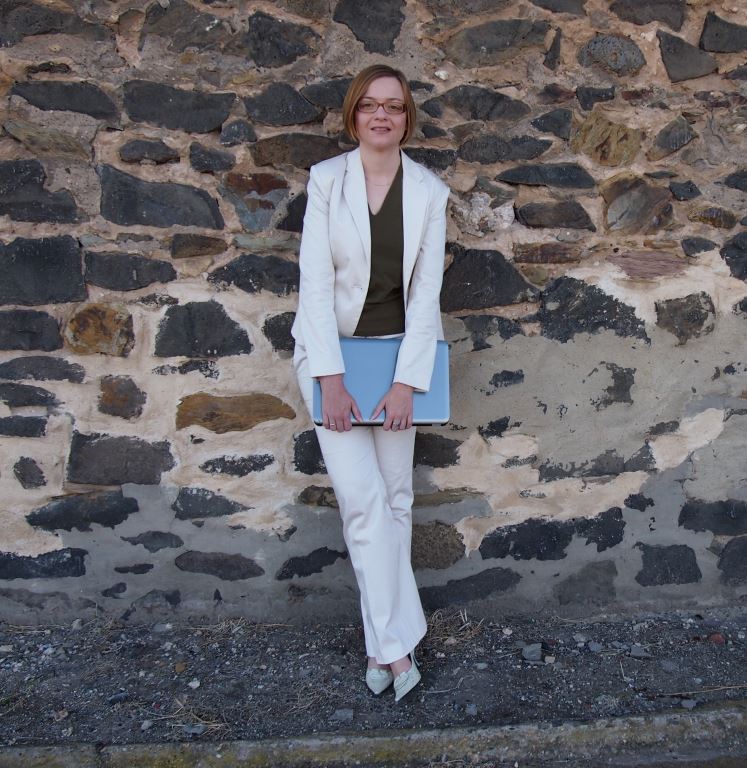 You're a member of the translation community ProZ and a member of their Certified PRO network. Do you find ProZ a good source of German translation jobs, or do you use it primarily for networking?
I got my very first translation job as a freelancer through Proz.com. It is a very valuable website, and it has been an integral part in my development as a translator, thus I can only recommend it to anyone who is starting out in this industry.
I found the site to be a great stepping stone and marketing tool that gets you fantastic exposure.
I believe contacts between translators and clients through Proz.com originate from direct contact via the translator's profile and not via the actual job search board, where sometimes jobs at ridiculously low prices from dubious agencies are posted.
It is a great site to get started, gain and overview of how this business works, learn and pick up your first jobs.
Apart from that, the BlueBoard is a very valuable tool when it comes to finding out about an agency's reputation and paying practices. On the other hand you can collect some positive feedback from clients you worked with under the WWA (willingness to work again) section in your profile, which will make you more credible and "attractive" to potential new clients.
I actually have not used ProZ for networking that much, maybe partly because their virtual networking events usually take place in the middle of the night due to the time difference to Australia.
How you do market your German translation services? Are you actively using social media to find clients? Do you feel this is the inevitable future for translators?
I market my services exclusively through the Internet, and apart from my website and some online directories (NAATI, AUSIT), I use platforms such as ProZ.com, but also social media, of which LinkedIn is my preferred one.
However, I would not say that I actively use social media to find clients, although there have been some job postings for translators on LinkedIn recently, to which I actually – and even successfully - applied.
I largely use social media for networking, the exchange with peers and fellow translators and to let others know I exist. In fact, I have learnt so much from fellow translators and freelancers.
Networking has provided me with a wealth of useful tips and strengthened my confidence. It is a nice feeling to be in touch with colleagues to share experiences, and to give and receive advice.

Others view this differently and believe that building your brand and reputation will make potential clients come to you. That may be true, but in business terms you have to think of your return on investment.
Is it worth spending hours and hours on your social media presence? Are you able to actually steer and control who will read your posts or look at your site?
Living away from my home country, I find my English constantly under attack from "Germanisms"! How do you cope with "target language deprivation" and keep your German language skills up to date?

I know what you are talking about, Joanna, and the use of "Denglish", as mixing up German and English may also be called, is quite tempting, because at times you get lazy and just use the English expression when you are actually in a German conversation.
Naturally, my husband and I always talk German with each other (although many of our Australian friends are for some strange reason quite surprised by that). We consciously try not to let any English words slip into our conversation.
Apart from that, all our family and some good friends still live in Germany, so regular contact by phone and email as well as visits let me keep in touch with Germany. Adelaide also has a "German Stammtisch" once or twice a month, which is pretty much an informal get-together in a pub for anyone who wants to chat in German.
With regards to the professional or official side of things, I stay immersed via reading German online news and magazines, articles and books. I also regularly watch the daily German news program on the Australian television channel SBS.
Oh, and our family and friends record and send German TV documentaries or shows (e.g. "Tatort"), which is always a special treat to watch.
And finally, what would your most important piece of advice to who'd like to translate German as a career?
Be prepared and aware that you will spend a large amount of your time with other things than German translation!
Finding clients, building relationships, administration and marketing tasks will consume a great deal of your time. Allocate some time for CPD (continuous professional development).
Spend your time wisely and be patient: Little strokes fell great oaks!
Many thanks for taking the time to speak to us, Petra. We wish you all the best in your German translation career!
You can contact Petra directly about her German translation services at Translation Works.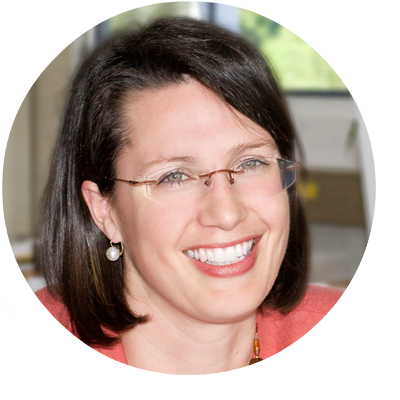 Joanna Scudamore-Trezek
I'm a German to English translator living and working in Vienna, Austria. I turn German texts into clear and accessible English, allowing clients to present their stories, ideas and information to a completely new audience. My business and marketing clients rely on me to get their message across clearly and effectively.  How can I help you today?