Petra Junge

Translate German With Petra Junge

Need someone in Australia to translate German? Petra Junge is a German<>English freelance translator in Adelaide, Australia. She runs her own translation agency, Translation Works, & specializes in translating business communications, e-commerce & IT texts.
Hello Petra, thank you for agreeing to speak with German Translation Tips & Resources. First off, you're German – so what brought you to Australia almost 10 years ago? You could hardly have got further away from home!
Thanks, Joanna. It's a pleasure being invited to contribute to your great website.
What brought me to Australia? Well, it all started back in my childhood, where from a very young age it had always been my dream to discover and learn more about this country, and as soon as I could read and write my first words in English, I looked for some pen pals down under.
I had regular contact with five or six girls from different Australian cities and was always excited when a new letter arrived in the mailbox - of course this was at a time when nobody had heard of e-mails or the Internet, and having contact to people so far away was something very special —at least to me.

After I finished high school, I followed my dream and visited my penfriend in Melbourne. It was a true adventure and I knew it wouldn't be my last visit to Australia. After a few more amazing holiday trips with my partner over the years, we were so excited about the country and its people and lifestyle that we wanted to give living and working here a go.
Subsequently we underwent a long-winded application process for a skilled visa, before we eventually made it and arrived freshly married with kit and caboodle in Adelaide in 2005. And just imagine: One of my former penfriends has actually become a friend in real life. We see each other regularly, as she only lives 20 minutes away.
I see you're an active member of AUSIT, the Australian association of professional interpreters & translators. Has membership brought you benefits? Do you recommend that others join?
There have been various discussions in a number of social media forums lately, whether it is beneficial to join a professional association or not.
I personally think that it is very important to network with fellow translators and interpreters, and to stay in touch with what is happening in the industry – so the benefits are not necessarily of a direct financial or business nature, and that's why some people might not consider them benefits.

I have been a committee member and the PD (professional development) coordinator of the South Australian /Northern Territory branch since September 2012.
In that role I am actively involved in the selection and organisation of PD events for our branch, and in that relatively short period of time I have already learnt so much and met a lot of interesting people.
You are also NAATI certified which means you can translate German official court documents etc. Is this a service you're asked for frequently?
Absolutely. The most enquiries I get in that respect come from private clients or migration agents, who require I translate German personal or work related documents for Australian visa purposes. 
I quite enjoy this work, because it always reminds me of my own visa process, and it's a great feeling to be able to support others in fulfilling their dream.
You translate German to English, as well as English to German, effectively doubling your potential market! What do you say to the much quoted claim that one should "only translate into one's native tongue"?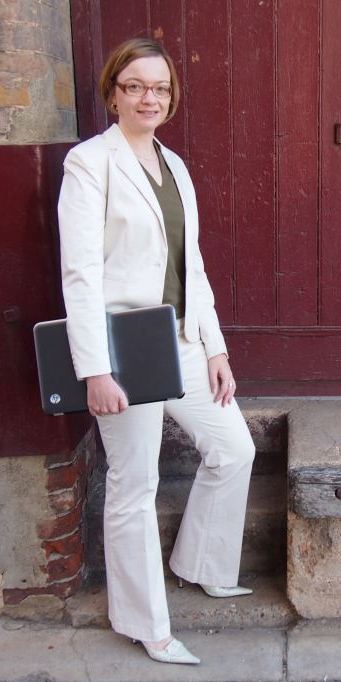 This is actually a subject I am very passionate about and which leaves a lot of room for discussion.
Native language does not necessarily equal first language. This out-dated concept came about because, as a rule, a person learnt a foreign language whilst living in their country of birth, going on to work in their country of birth using the acquired language as a skill.
Nowadays things are different: Learning at least one other language has become normal and lots of young people study or travel abroad as part of their education. The world has become a smaller place – and the Internet makes it easy to communicate instantly with people around the globe.
Globalization has led to concepts such as citizenship and nationality becoming increasingly blurry, and naturally this also applies to the concepts of native and working languages.
Working and living in a foreign speaking country means you are living and breathing another language: Everyday life, work, media – and you automatically get detached from your native language.
You will not necessarily lose your native language skills and still feel at home in most types of conversations, but it is much harder to "keep in touch" with the language and any new developments, while the second language effectively develops into your first language.
Unfortunately, this is something most people don't consider and it can be frustrating sometimes, when agencies principally only accept you, if you translate into your native tongue.
Apart from that, I believe that it is at least as important to thoroughly understand the source text as being able to deliver a correct translation. By that I don't only mean the meaning, but details as the tone, nuances and spirit, for example. The target text will only be as good as your understanding of the source text, no matter if you are a native speaker or not.
 Do you mainly translate German into English, or vice versa.  I'm trying to think what the Australian market would be looking for. Or is location becoming increasingly irrelevant – are lots of your clients outside Australia?
In terms of the translation direction, I would say my job distribution is about 50:50. As mentioned before, I get a lot of personal or work/education related documents, which I translate from German to English most of the time.
As for business texts, I often translate into German, although I must say that I have a couple of agency clients for whom I translate contracts and corporate communications into English.
My clients are from all over the world, and not exclusively from English or German speaking countries.
How did you get into translating? What did you do before becoming a freelance German translator?
I have always loved to communicate in English or French and wanted to become a translator or interpreter.
However, at the time when I left school, a careers adviser told me that I would have no perspective with such common languages as English or French, and that I would have to study more "exotic" languages like Russian or Japanese in order to have the slightest chance of getting a job in this industry.
Being young and inexperienced, I took her word as gospel.
Luckily however, I came across something like a compromise: a two-year training course to become a certified Commercial Assistant for Foreign Languages.
This two-year vocational study program was quite new at that time and aimed at training students to become employees with excellent foreign language skills in the field of business administration and economics.  It also prepared you for the examination at the Chamber of Commerce and Industry.

After successful completion I started working for various international companies in roles where I could communicate with suppliers and customers from all over the world. That was exactly what I wanted.
My background in economics and commerce also helped me tackling the financial side of things like preparing a quote, processing a letter of credit or dealing with claims.
I worked in Paris for some time and later as an Executive Assistant for a French multinational company that supplies industrial gases and services.
In that role I worked with Trados for the first time, when I supported our in-house translation team with the translation of technical guidelines.

(Part 2 of the interview continues here...)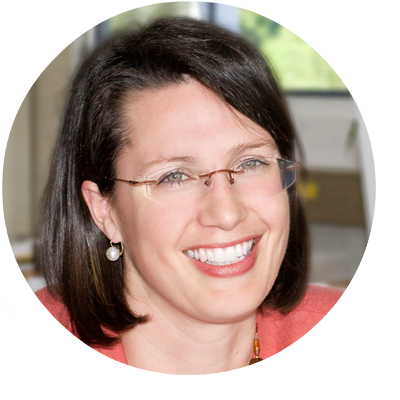 Joanna Scudamore-Trezek
I'm a German to English translator living and working in Vienna, Austria. I turn German texts into clear and accessible English, allowing clients to present their stories, ideas and information to a completely new audience. My business and marketing clients rely on me to get their message across clearly and effectively.  How can I help you today?