Meet German Translator
Lisa Davey

UK-based German translator Lisa Davey offers bespoke German translation services through her agency Creative Translation Works.
In the translation profession for over twenty years, Lisa specializes in corporate and marketing, travel and tourism, education and business, immigration, food and cookery, and is warmly recommended by her many satisfied clients. I spoke to Lisa to find out more about her life in translation.
Hello Lisa, thank you for agreeing to speak with German Translation Tips & Resources.
It's a pleasure to be here, Joanna. Thank you for inviting me to be a part of your interview series!
You have a BA Hons in German and French from the University of London - I guess you always intended to work with languages?
Yes, I did want to use languages in my work but initially I wasn't sure which career path to pursue. 
During my school years the only options that seemed to be available were either becoming a teacher or a bi-lingual secretary. Neither of these options really captured my interest.
When I graduated the country was experiencing a recession and job options were few and far between. I was fortunate to secure a role working for a German furniture manufacturer as a bi-lingual administrator in their London office.
It was quite a leap moving from the language of Walther von der Vogelweide and Goethe to being able to explain to the factory where damage had occurred on drawer runners or wardrobe plinths or finding out what had happened to consignments of missing grub screws.
And then you moved into the area of international education, for the British Council and then the Fulbright Commission. Why the subsequent move into translation?
Yes, initially I was employed at the British Council to run the town twinning programme using my French and German.
After the department's transfer to the Local Government International Bureau, I moved to the Council's Higher Education Department which could be seen as twinning between British and African universities.
Later, I took on the role of Contract Director for managing programmes for the United Nations and the European Commission, both of which sponsored international students to study at British universities. In this job, I needed to speak French, and occasionally German too, when liaising with counterparts.
At the Fulbright Commission I was Programme Director for the US-UK Programme where I was responsible for shortlisting and selecting candidates for scholarships. Indirectly, this experience was also useful to my translation career as I worked with several Americans and used Americanisms in my daily speech.
Drawing on this linguistic experience, I now produce some fashion translations for the American market.
I think that I was inspired to pursue my half-forgotten dream of being a translator as I was surrounded by so many other people pursuing their goals.
So I signed up for a part-time course in translation run by City University to work towards the Chartered Institute of Linguists' Diploma in Translation. The course became the highlight of my week.
You started your German translation career by working in-house for a translation agency in London for over five years. That must have been the ideal position for getting to know the profession from inside out. Wasn't it a huge step to leave and set up on your own?
I was very fortunate to work for a translation agency initially as most agencies do not have many in-house staff.
I felt to be thrown into the deep end as we were expected to translate anything that came in – so it was a steep learning curve.
I became quite familiar with the technical terminology for fork-lift trucks, telecommunications and helicopters. A great advantage of working in house is that you can learn so much from your colleagues.
As for setting up my own business, I wouldn't recommend my approach, which involved moving cities, selling one home, buying another and setting up an office all in the same month! However, it is enormously satisfying to work for yourself and to be able to choose the subject area of the projects you take on. (Fork-lift trucks are now a thing of the past!).
Would you recommend this route for other budding freelancers?
If you are able to get direct experience in the translation industry when you first start out, then this is, of course, enormously valuable.
But to those who are entering the profession later in life, I would say what I tell young people at a school's careers fair that I attend annually.
I suggest to them that all experience in life is valuable, so even if you don't feel to be "on track" towards your specific goal every job or activity you do exposes you to specific vocabulary and specialisms which might become useful later on.
Sometimes life just does not pan out as you hoped or planned but as long as there are common threads they will eventually come to weave a picture.
I see you have the Chartered Institute of Linguists Diploma in Translation (DipTrans). What made you decide to take this qualification? Is it well recognised and respected in the UK?
I think if you want to stand out from the crowd of graduates with degrees in languages you need something extra.
The DipTrans is considered to be the gold standard amongst translation qualifications in the UK. I was fortunate that there was a part-time course running within easy commuting distance of my job and the hours fitted well with my other commitments so it was a natural choice to make.
You prepared for the DipTrans with the City University in London.  Can you tell us a bit about the course? How was it structured? Did you feel it prepared you well for the exam? Would you recommend this course to others?
My experience is now well over 10 years ago so I expect the approach has changed by now.
I was in a class of approximately 15 students who met weekly for 3 hours to discuss translation techniques and approaches and to do "at sight" translations. We would prepare translations at home to be marked and discussed in class.
I found this highly stimulating and it was very interesting to hear the many different solutions for each sentence. The course did indeed prepare us well for the exam and I think it is a good idea to take an approved course before launching yourself at the exam so that you can learn about the requirements and, importantly, some exam techniques.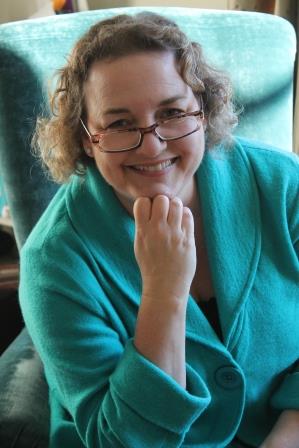 Did you find the exams difficult? I know the pass rate is roughly 30%.
The exam has a notoriously high standard and, indeed, only about 30% of examinees pass all three papers at the first sitting.
I think it is fair to say that the exams are marked very rigorously so although the texts themselves may not be brain-breakingly difficult, every nuance of a word and every last comma is scrutinised and assessed – which can make a text of 500 words quite a challenge.
Our tutor used to say that the texts and time constraints imposed (3 exams in 7 hours with a break for lunch) were designed to reflect a typical translator's day.
So if you don't like working under exam pressure every day, then translation might not be the career for you!

You also offer English conversation lessons by Skype. How did this start? Is this a significant part of your business?
Well, I also have a TEFL qualification and with the advent of Skype it seemed like a good idea to offer intensive one-to-one English conversation lessons to people who want to improve their spoken language by having regular practice.
Skype enables me to work with people who do not live locally.  I also give German lessons to people who live in my town and this is also a very enjoyable part of my business.  
Now you have a very professional looking website which also includes your blog. Blogs take time to regularly update - is it your personal creative outlet, or a means of networking? Does it bring you work?
Well, thank you. I'm flattered! The purpose of my blog is to draw to the attention of clients, potential clients, fellow translators and anyone interested in language anything that I consider to be newsworthy about language. Some topics are serious and others are more frivolous.
I hope that posting blog posts reasonably regularly shows people that I am still alive – particularly if I'm working on a large assignment when I could give the impression of having dropped off the planet.
I think new clients like to see that freelance translators have a website. It provides a sense of gravitas and professionalism. If you are prepared to invest in a website then you are likely to be taking your business seriously rather than seeing your translation work as a hobby.
And yes, quite a few clients have contacted me through the site.
You're Chair of the Bath German Society – is this a clever way of finding new clients?!
I have had a couple of enquiries through the Society over the years but it is not generally a source of work! However, I have on occasion picked the brains of fellow members when needing to discuss knotty terminology.
The dreaded CAT question! CAT tools appear to have a bit of the marmite touch – love them or hate them. You use SDL Trados, probably the leading industry software. Would you be lost without it?
Well, I happen to love Marmite… .
I started using Trados in the agency back in 2000 and currently have Studio 2009. I have also just invested in MemoQ following an invaluable 45-day trial period – and I love it!  
I cannot really imagine working without a CAT tool – and often use one even when the client has not specifically requested it. I don't think I'd be entirely lost without a CAT tool but I have certainly become very accustomed to working with one – and so I would have to adapt my working practices if they weren't available.
The question all German translators want to know – what are your proven methods for finding new clients? Do you actively use translator platforms and online business networking sites to promote your services? Or is your website more effective?
I've noticed a few patterns emerging.
I have found that sending CVs often doesn't produce much fruit – even if an agency has advertised for new suppliers.
More lasting relationships are forged when the client has approached me (usually via my Proz page) or when a colleague kindly recommends me to their contacts. I find they then usually check me out using my website and approach me via my contact page.
What is the ideal translation job?
The ideal translation job would be one which is well-written in the original, has interesting subject matter, offers space for a bit of creativity with language on my part, has clear instructions, pays well, credits me as the translator and has regular repeat orders!
And finally, what would be your most important piece of advice to anyone considering a career in freelance translation?
Immerse yourself in your source language and culture and know it as well as you know your own.
Many thanks for taking the time to speak to us, Lisa. We wish you all the best in your German translation career!
Thank you for giving me this opportunity to talk about my work.
If you'd like to get in touch with German translator Lisa Davey, you can contact her directly via her Creative Translation Works website.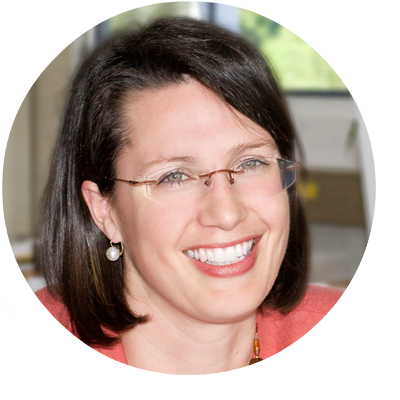 Joanna Scudamore-Trezek
I'm a German to English translator living and working in Vienna, Austria. I turn German texts into clear and accessible English, allowing clients to present their stories, ideas and information to a completely new audience. My business and marketing clients rely on me to get their message across clearly and effectively.  How can I help you today?