German Holidays

Your guide to national celebrations & holidays in Germany, Austria, & Switzerland

---
This article covers:
---
If your German translation mentions German holidays, then you may well need to know if these are holidays your audience will recognise, and if they are celebrated in the English-speaking region your audience comes from.

If not, your German English translation may need a bit of glossing to give some added information. For instance, here in Austria the 1st November – Allerheiligen (All Saints Day) –  is quite an important event, involving laying wreaths on graves, whereas 31st October – Halloween – is rather a non-event in German-speaking countries.

I've included major events which are not official German holidays, such as Rosenmontag, but be prepared to find offices closed or understaffed on these days!


German holidays in January to March
Welcoming in the New Year with fireworks
January 1:   Neujahrstag / New Year's Day
January 2:  Bercholdstag / Saint Berchold (only in Switzerland)
January 6:  Heilige Drei Könige ("Holy Three Kings") / Epiphany. This marks the end of the Christmas season, and here in Austria the day on which the Sternsinger

go from house to house, dressed as the three Magi - Caspar, Melchior and Balthazar - singing carols, collecting for a Catholic charity, and blessing your house.



February 2:  Maria Lichtmess / Candlemas  (also Groundhog Day)
February 14:  Valentinstag / Valentine's Day
1st Sunday in March:  Tag der Kranken ("Day of the ill") (only Switzerland)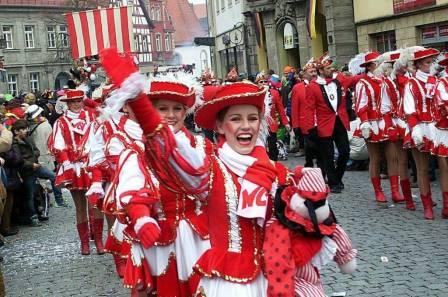 A Rosenmontag parade
Feb/March:   Rosenmontag ("Rose Monday") - Shrove Monday, followed by Fastnacht (Shrove Tuesday), and then Aschermittwoch (Ash Wednesday). This marks the start of carnival season in Southern & Western Germany, costumed street parades, held on Collop Monday
Ostern / Easter: Karfreitag /Good Friday, Ostersonntag /Easter Sunday, Ostermontag / Easter Monday, 

Easter Sunday +39 days: Christi Himmelfahrt / Ascension Day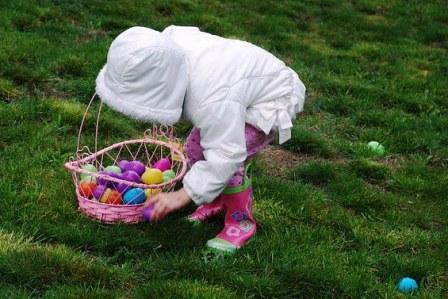 Looking for eggs at Easter, a charming German tradition
German holidays in April to June
May 1:   Tag der Arbeit / Labor Day
2nd Sunday in May:   Muttertag / Mother's Day (not the same as the UK which is in March!)

Easter Sunday +50 days: Pfingsten / Whitsun
Easter Sunday +60 days:   Fronleichnam / Corpus Christi
2nd Sunday in June:  Vatertag / Father's Day (1st Sunday in Switzerland)

German holidays in July to September

Celebrating Switzerland on August 1
August 1: Schweizer Nationaltag / Swiss National Holiday
August 15:  Maria Himmelfahrt / Assumption Day
August 15: Nationalfeiertag / Germany's National Holiday
3rd Sunday in September: Eidgenössischer Dank-, Buß- und Bettag / Federal Day of Thanksgiving, Repentence & Prayer (Switzerland)
German Holidays in October to December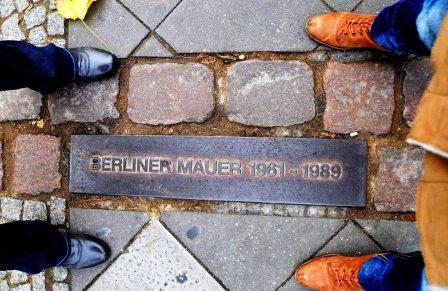 Site of the Berlin Wall which fell in 1989, commemorated on the Tag der Deutschen Einheit
October 3:  Tag der Deutschen Einheit / Day of German Unity (commemorates German reunification in 1990)

October 6: Erntedankfest / Harvest festival
October 26: Nationalfeiertag / Austrian National Holiday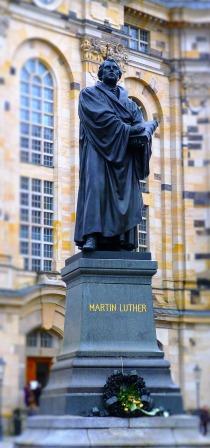 Martin Luther, a key figure in the Protestant Reformation
October 31: Reformationstag / Reformation Day (Protestant holiday commemorating Martin Luther)
November 1:  Allerheiligen / All Saints Day
November 2:  Allerseelen / All Souls Day


November 11: Karneval (Germany), Fasching (Austria) / start of the carnival season at 11 minutes past the 11th hour on 11th day of the 11th month


December 6:  Nikolaus / St Nicholas
December 8: Maria Empfängnis / Feast of the Immaculate Conception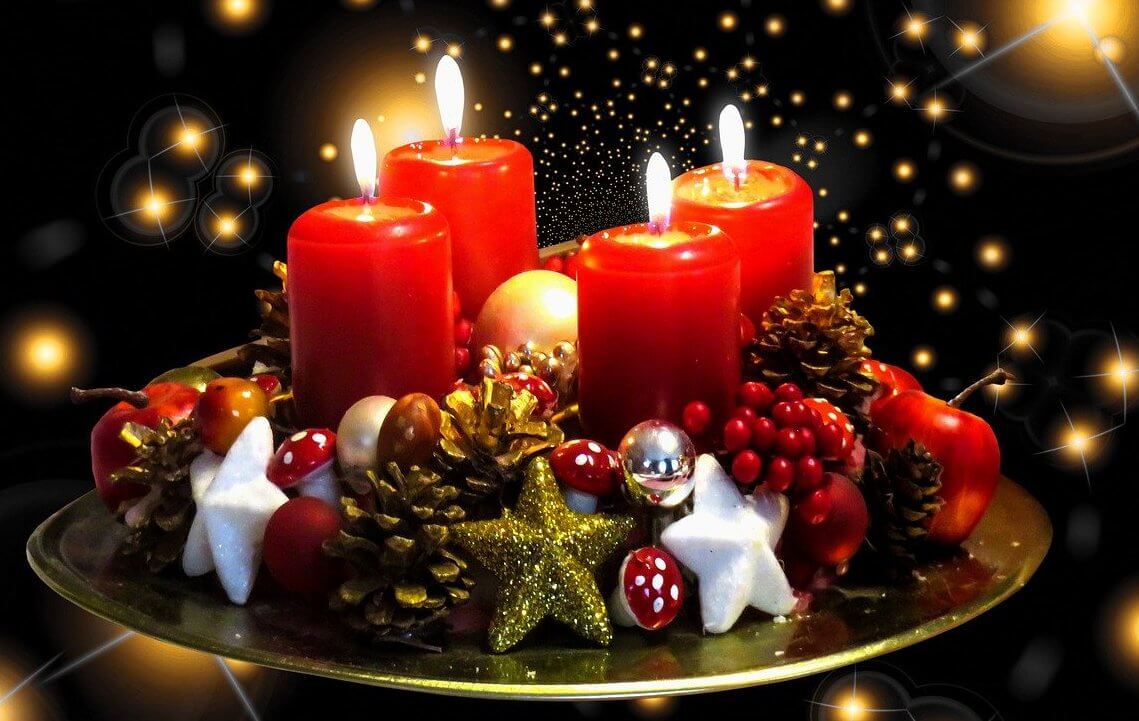 Typical Advent wreath marking the 4 Sundays before Christmas
December 24: Heiligabend / Christmas Eve
December 25: Christtag / Christmas Day
December 26:  Stephanitag / Boxing Day
December 31:  Silvester / New Year's Eve
You'll notice a difference between the German holidays in Catholic regions (Austria, Southern Germany – Bavaria,) and more predominantly Protestant regions (Northern Germany, Switzerland).
You should also be aware that holidays such as Father's Day and Mother's Day are on dates different to those in the UK and US – so don't mix up your dates in your German English translation (or forget to call your parents on the relevant day if you're abroad!).


  Joanna

German Translation Tips & Resources

Disclosure: If you buy from a link below I get a small commission. There is no extra charge to you.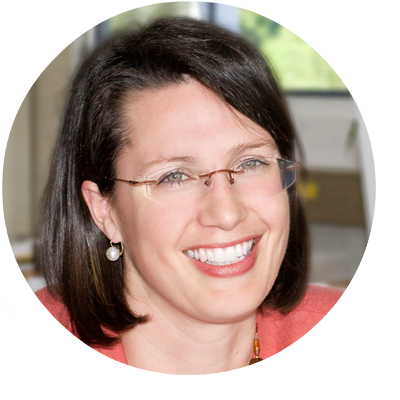 Joanna Scudamore-Trezek
I'm a German to English translator living and working in Vienna, Austria. I turn German texts into clear and accessible English, allowing clients to present their stories, ideas and information to a completely new audience. My business and marketing clients rely on me to get their message across clearly and effectively.  How can I help you today?