Hebba Wahby

Translate English German With Hebba Wahby

Hebba Wahby works at the German Arab Chamber of Industry & Commerce (GACIC) in Cairo, Egypt where she is required to translate English German and Arabic. I spoke to Hebba about her work there, her love of languages and how a good education in languages opens up employment opportunities worldwide.
Hello Hebba, many thanks for taking the time to talk to German Translation Tips & Resources. First off, how did you gain your language skills and start off int translation?

Hi Joanna, it's my pleasure to talk here, hoping to give a better idea of Arab women that might not be well known in the Western world.
I gained my language skills when I was very young, at a private German school in Cairo (www.dsbkairo.de) right from kindergarten through to graduation. There we learnt German from kindergarten age, English from 4th grade and French from 6th grade.  
Later at college I also continued studying German and related sciences, such as language history, literature and grammar. It was a great pleasure back then.
My first jobs were with small local companies who traded and did business with German companies and needed someone as an administrative assistant who could translate German.
My big chance came when I got an offer from the SIEMENS branch in Cairo to work for the Managing Director of their factory located at a new city near Cairo. There I spent 13 years as his Personal Assistant.
My boss was Austrian. The business language in Egypt is either Arabic or at best English, and the executives at our strategic partner, Telecom Egypt, generally had almost no foreign language skills.
Hence my role developed into that of translator and interpreter, either translating English and German written correspondence and reports etc. or undertaking simultaneous translation during meetings and customer visits, etc.
I guess this was the "subconscious" start of my translation career, although not officially as a translator.
What made you want to translate English, German and Arabic professionally?
I love languages. I love to read in any subject. My studies at the college of German Language Sciences were the best part of my life as a student. I enjoy new words and meanings, writing combinations or using a word in an unusual context to give it a new perspective.
Language is human communication. My mind is one of those that "rejects" figures and "embraces" words. I tried to work in finance for a very short time before quickly realizing that no, this was not what I wanted.
There were job opportunities in administration, especially those involving language skills. Then came the time where I was unemployed for 2 years from 2007-2009 and I had to find work.
I came across an online advert for a company looking for a freelancer to translate German English for a technical document.
This pair of languages is very rare in Egypt - most German speakers are German-Arabic translators. I got the assignment and the company was pleased with my efforts, although the document was technical, but it was approved by VW, SKODA, BMW and Audi agents. I thought WOWWWWWW!
That was the start.
What do you do at the German Arab Chamber of Commerce?
The German Arab Chamber of Commerce in Cairo (www.ahkmena.com) is concerned with supporting business channels between both countries and offers various services to business executives to reach their goals: i.e. visa applications for members, partnership in the biggest fairs in Germany, partnership in execution of projects financed by the German Government in Egypt in different fields i.e. furniture manufacture, construction, tourism.
I am working here for just one year, ending in December 2013, and I am employed to translate English German and Arabic documents relating to 4 on-going projects; furniture, construction, tourism and the Mercedes Training Center.
The projects are financed by the German Government and therefore all documents MUST be in German for the government auditors. As no one issues invoices, reports or any documents in German in Egypt, the German government agreed to have a translation attached to each document, from the original language into German.
This is my job, to translate German, English and Arabic. Documents can vary from a purchasing invoice for tools for construction projects to a simple invoice for purchasing stationary. EVERY document must be translated.
The language combinations are usually English–German or Arabic–German. Sometimes I have to translate in both directions, for example when our partners in Berlin need to communicate new rules to the project managers. They write it in German and I translate.
You're certainly living in interesting times in Egypt at the moment. What has been the impact of the recent changes on your life and work as a translator in Cairo?
You all know how the political situation Egypt has been in lately.
Things have changed in the business and finance sector and investors don't want to risk coming to Egypt. For many people, me included, the labour market has been at a standstill since the revolution.
I had a temporary job with a translation company for one year, but by the end of the year there was almost no work and so my contract was not renewed. Bu then I was lucky enough to get my current position at the Chamber. It may be temporary, but it's better than nothing.
Have you ever lived or worked in an English-speaking or German-speaking country?
No. My visits to Europe were always for vacations. I visited Germany many times. My stays in Austria when Dad worked there at the UNIDO were also just for the summer vacation during my college time.
I have been looking for jobs in Europe, and I am applying for any position that requires my languages and experience working in English German and Arabic, but companies don't welcome the appointment of a foreigner. Which I can understand, after all.
What are your specialist areas of knowledge?
When you work in a rapidly changing market with little chance of getting assignments, then you have to be flexible and take anything that comes your way until things are stable again. And this is what I did.
I accept most translation assignments that come my way, do my best to research and read around the subject and try to find the correct terminology, and usually the output is well accepted.
I have recently been working with a translation agency from the Emirates, and they sent me a client's medical report. I was terrified of making any mistakes that could harm the client; it was a patient, after all. But the feedback was positive and I was delighted that I had mastered the challenge.
I work in general business, finance, literature, engineering, media, news (I worked for couple of months for the German news agency DAPD as an editor/translator), and more general legal and medical texts. But I am always extremely careful with terminology.
I have built up my glossaries throughout the years, with a lot of reading and research. And nowadays research has become a lot easier, especially with many online dictionaries just a click away.
What makes you a good translator?
I guess the key to being a good translator is being passionate about what you do.
I am never tired or bored while translating and researching terminology. I do have a tendency to worry when I get an assignment in a new field. This worry remains until I have finished my work and have received positive feedback.
Nowadays I am working for a montage company that prepares a TV show for Ramadan, interviewing famous Europeans who have converted to Islam telling their story.
It is incredibly interesting although the rate is low and involves double the effort as I need to translate right into video-editing program. Not just as a manuscript of document. But I am loving every minute of it.
What gets you up each morning?
I love what I do, and I am interested in reading what others write: whether it's a legal case, a medical report, art or literature.
Language is a tool for communicating with others, a window to their souls and ideas. It is direct contact with a human being who may live far away and think very differently, and it's a treasure to explore.
Language gives me a glimpse of other people's lives, and allows me to learn.
What was your biggest job, greatest coup, or proudest translation moment?
The "biggest job" is every piece of work I do, every assignment I complete and which comes back with positive feedback.
The best moment is every time I search for a new word and find the correct terminology. I feel happy, young and free. Free from concerns about failing or doing a bad job. Free from the constraints of my background culture, which hampers my receipt of other cultures. I guess this is what makes me human.
How do you deal with "source language deprivation", being so far away from either a German-speaking or English-speaking environment?
I have many friends here and in Germany, my sisters speak German and we share the same educational background, I read German news and online articles, magazines, interviews, social media like Facebook and Twitter.
Everything and anything that bears a word enriches my horizon and keeps me connected and informed. As I love to say: it keeps the bridge to an intercultural world open.
Are you involved in other language-related activities? Does this help when you need to translate English German or Arabic texts?
I have actually two blogs, that you are mostly welcome to visit (http://mybsbpromise.blogspot.com and http://whenloveismissing.blogspot.com).
Writing and sharing personal matters with the whole world, or even just to myself is opening up to others and encouraging them to respond and discuss. This is how things work out. Writing there makes me always look for better words to express my thoughts and try to convey them to others.

I teach for a charity organization, instructing adults in German and English who pay just 30 EGP for a course (equal to 4 EURO). I chose this form of charity in order to encourage people to learn languages.
It is essential for me to convey the importance of languages to others. It is how one can reach out to the outside world, know and understand things and build positive relationships.
Translation can be a lonely business – do you socialize with other translators to keep up to date with developments in the profession? Are these networks online, offline or both?
Sure it is. And when I work, I hate having someone around, be it in the office or at home!
At the office my colleague has learned to be quiet and talk only if I am having my coffee or tea, that's when I am having a break. Poor guy!
I am member of many online translation groups and certainly benefit from their discussions, especially sharing experiences about working with translation companies.
Unfortunately, here in Cairo there are rarely any events for translators to meet, but the good news is that we have filed a request to the government for a translators' syndicate, to uphold translators' rights and protect them when necessary.
How do you see the future of human translation?
I don't fear machine translation, and don't believe it will ever replace human translation.
No matter how advanced or quick, a machine can't understand proverbs, how to use a word in a mocking way to stress an idea, etc.: these are characteristics of "human" language that only humans can understand and interpret correctly.
You can feed software with all the words you wish, but you will never be able to feed it with all "feelings" that a human can convey through words. Take for example TV interviews, and you will understand what I mean.
Do you have a few tips for anyone starting out in translation?
Read, read, read. Be open to new ideas, human nature, human mistakes. Check a word a dozen times in different dictionaries and contexts.
Make unsolicited applications to translation companies, sending them your CV and contacts details in case someone needs your services.
Approach different markets online outside your country where your chances are limited locally. I do it all the time. I contact companies in Germany and European companies offering my English and German translation services. I know that if I don't put in this effort I will not get work.
Bottom line: don't sit around waiting for someone to knock on your door. The world doesn't know of your existence if you don't present yourself to it. Do your work and hope for a better tomorrow and have faith that Allah (God) supports you.
I would recommend a career in translation.....
Only if you love dealing with people and language. Don't regard it as a "part time" activity because it requires great passion and patience.
Do you have a favorite translation joke?
A former secretary of commerce liked to relate how a high ranking official once responded to a subordinate's request for a pay rise:
Official:       "Because of the fluctuational predisposition of your position's productive capacity as juxtaposed to governmental statistics, it would be momentarily injudicious to advocate an incremental increase."
Subordinate: "I don't get it."
Official:       "That's right."

I find this joke says so much about language, how expressions can be abused and words and ideas twisted to say absolutely nothing at all.
Thank you, Hebba. It's been a pleasure talking to you. It's great to see how English and German language skills play a role in intercultural relations in a wider context, and I wish you all the best as you translate English German and Arabic at the Chamber of Commerce.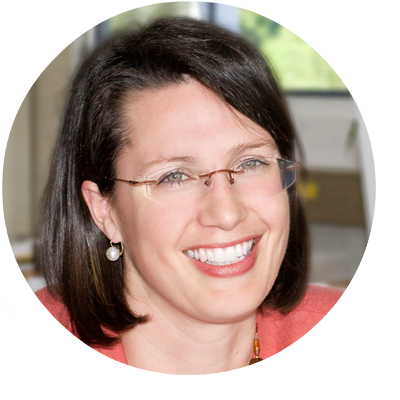 Joanna Scudamore-Trezek
I'm a German to English translator living and working in Vienna, Austria. I turn German texts into clear and accessible English, allowing clients to present their stories, ideas and information to a completely new audience. My business and marketing clients rely on me to get their message across clearly and effectively.  How can I help you today?