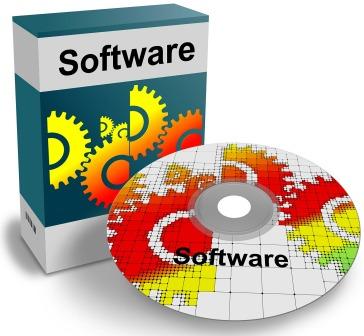 The German translation community certainly benefits from the work of program developers who make their work available to everyone in the form of open source software.
For those of you confident in your computer skills, the following is a selection of free translation software available to support your work as a translator.
(But don't confuse free translation software with machine translation, e.g. the online translators offered by Bing or Google, etc. They're not so much use to professional translators.)
1.  Computer Operating Systems
First things first. Every translator needs a computer.

If you're computer savvy, then you may have already decided you prefer not to pay licence fees to Microsoft or Apple, and have already installed a free operating system on your computer or laptop. 
The two most popular open source operating systems appear to be:
1. Ubuntu, an open source software operating system that runs from the desktop, to the cloud, to all your internet connected things. The open source Ubuntu desktop operating system powers millions of PCs and laptops around the world.

2. Apache OpenOffice 4.1.7 , the "free and open productivity suite", is a suite of open source tools offered by the Apache Software Foundation. Used to be known as OpenOffice.
I am assuming that what was once previously appealing only to the more tech savvy (i.e. not me) is probably now much more user-friendly. Certainly worth considering.
2.  Translation Software
Many professional translators pay for expensive CAT tools = computer aided/assisted translation.
They support the process of human translation by building up databases of the translator's previous translations, allowing cross-referencing, saving time, and enhancing consistency. These CAT tools can be expensive, although a few brands now offer free, cloud-based versions.
Free, open source translation software alternatives include:

1. OmegaT -  a free translation memory application designed for professional translators that works on Windows, macOS, Linux. It has now developed to the extent that it gives a run for their money.  It's open source and always on the look out for programmers to contribute to further improvements. Even if you aren't a confident programmer, the OmegaT project is also looking for volunteers willing to help write documentation, to localise, and to test.

2. Olifant is a .NET application that allows you to load or import translation memories in different formats (such as TMX or tab-delimited). You can edit the translation units, their attributes and any other associated data. Olifant allows you to save or export your data in various formats.

3. Anaphraseus is a CAT tool for creating, managing and using bilingual Translation Memories. It is an OpenOffice.org Basic macro set available as an OpenOffice.org extension or a standalone document. Originally developed to work with the Wordfast TM format, it can also export and import files in TMX format.
4. openTMS is a German project in which a group of partners have worked together to create an open source translation memory software system. In its latest manifestation, it provides a full-featured, enterprise-level translation workbench environment for professional translators.
If that's all incomprehensible gibberish to you at the moment, here's a list of the most popular brands of translation software, including some free versions you can try out to learn more about CAT tools in general.
3.  Free Software for Translation-Related Tasks
Transcription & translation: 
oTranscribe is "a free web app to take the pain out of transcribing recorded interviews." The standout features for me are are ability to pause, rewind and fast forward from the comfort of your keyboard, and the interactive timestamps for navigating through your transcript.
To date I've used Soundscriber GNU licensed transcription software. My favorite feature is "walking" , where a small stretch of the file (e.g. 10 secs) is played several times before advancing to a new piece, overlapping slightly with the previous one. This means you can transcribe continuously, without having to manually pause or rewind the recording, because you know you're going to automatically get to rehear a word or phrase which you might not pick up the first time. It makes the transcription process much more efficient.

Video conferencing with clients:
The video conferencing tool we're talking about more than most in these COVID-19 times seems to be Zoom! It's a video conferencing app for hosting meetings with as many attendees as you wish to invite. The first 40 minutes of any meeting are free, while there's a subscription-based service for those likely to have regular and longer meetings.
Other similar options are Skype  – free online telephony and video conferencing, now owned by Microsoft, or WeChat.
Whenever I get a client asking me to proofread a PPT full of images or a large PDF, I always turn to WeTransfer to send files back and forth, rather than worry whether my mailbox is up to the task. The free version is sufficient for sending files of up to 2GB per transfer. It's a godsend!
dotProject is an open source project management tool, managed by GitHub.
I hope these free translation software resources are helpful to you.
Have I missed something obvious that you use regularly and can recommend? Just drop me a line and let me know!
Many thanks.