Betty Wall

Professional German Translation with Betty Wall


Betty Wall is a professional German translation services provider based in Vancouver, Canada. In the business for over 20 years, she specializes in German to English technical translations.
She also runs her own translation & interpretation agency, Wall Translation Services, which offers translation and interpretation services for a variety of languages, and with an impressive list of satisfied clients.
Hello Betty, many thanks for taking the time to speak to German Translation Tips & Resources. I guess I should start by asking how you got into the professional German translation business?
Well, after I completed my B.A., with a major in German Language and Literature, I began searching for work in which I could use my knowledge of German.  It became my marketing tool. 
At first it involved telephone communication with German speaking staff and customers, then correspondence, occasionally consecutive interpretation during meetings and then translation. 
After twelve years, I decided to leave the corporate world to go back to university to complete a M.A. with a major in German Language and Literature.  While completing the M.A., I began receiving requests for translation, with topics ranging from philosophy to automotive parts.  I decided to pursue it full-time.
Now you specialize in German technical translation. Which areas in particular?

My primary specialisms are automotive parts, tool and die equipment, stamping presses, roofing and educational marketing.
This is a diverse list of specialist areas and it has evolved over the years, a situation I suspect is typical for many professional translators. 
I worked for a large automotive parts supplier in Toronto for about 5 and a half years.  I was the executive assistant to the General Manager of Magna's largest stamping plant at the time. Surrounded by tool and die makers, engineers, and automotive design people, "automotive-speak" in both German and English became second nature. 
My experience in roofing terminology is all thanks to a friend of mine, a V.P. with Rheinzink GmbH, who asked me to work on some translations for him. Hence my introduction into the world of architectural zinc.  This included zinc roofing, gutters, downpipes, rainwater collection barrels, solar panels, etc.
Education, in particular German vocational education and training, isn't perhaps quite what you'd call technical translation, but it is a specialism. 
Again, this was thanks to a friend who worked in a segment of the Federal German Ministry of Vocational Education and Training, who needed some help with a translation. As a result I became intimately familiar with the international education market and - "Training, Made in Germany"!
What do you love about professional German translation?

I love how something can be taken from one language form and moulded into another.  It's particularly fun and rewarding to see others use the new form I've created.  It's a living entity. The entire process fuels me creatively.  I am a patient individual - it does sometimes take a while to find just the right turn of phrase.
It's what gets me up in the morning, and why I love working with languages!
What do you see as your greatest professional achievement?

In 2008, a Canadian client, the World Federation of Hemophilia, asked us to provide English>Spanish interpretation for their world congress in Istanbul.  We had provided the same service in Vancouver two years prior.  Our bid was successful! 
We brought three teams from Canada, one team from Europe and, as we also needed to provide English>Arabic interpretation for their AGM, one team from Cairo.  It was a wonderful experience to see it all come together.
How do you deal with source language deprivation so far from a German-speaking environment?

I frequently speak with German-speaking friends, colleagues and clients, both in Canada and in Germany.  I read German newspapers online, travel to Germany (where I always buy a stack of contemporary German novels!) and read copiously.
Do you exclusively provide professional German translation services, or are you active in other language-related areas?

I'm also pursuing a writing career, and occasionally take creative writing courses. I enjoy writing, and good English writing skills are such an important part of producing a good professional German translation.

From time to time, I translate literary short stories from German to English to develop my skills as a literary translator. This is an area that I'd like to work in more intensively in the future.
Is setting up your own agency the natural next step for a freelancer? Does this automatically make you a manager, rather than a translator?

This is how it evolved for me, but I don't necessarily think it's a given. 
I enjoy the diverse roles of being a translator, coordinating translation projects and organizing teams of interpreters for national and international conferences. I very much enjoy the interaction with event planners, conference organizers and interpreters.
How do you find colleagues to work with?

I work primarily with people who have been recommended by other translators and interpreters. This has so far proved to be the best strategy!
Do you tend to work with a few tried-and-tested translators & interpreters, or do you take on freelancers to meet specific job requirements?

I have a solid group of translators and interpreters I work with for various language combinations.  This roster expands to meet the requirements of specific assignments or contracts. 
If we are asked to provide interpreters for a language combination that is new to us, we source these interpreters through professional networks such as AIIC, or our regional society of translators and interpreters.
Are your clients based mainly in North America, or worldwide? Has this changed with time? Is there a greater willingness to outsource when it comes to professional German translation services?

It has definitely changed over the years. 
Initially, the translation clients were based primarily in Canada. These were corporations that used European suppliers from Germany and Austria or had  joint-ventures with firms in German-speaking countries. 
Over time, our client base for translation work has evolved to include Germany, Austria and Ireland, and the type of translation has expanded to include education and psychology.
We provide interpretation services across the country (Canada) and are expanding into the U.S.
The most popular language combinations we serve are:  English><French, Spanish, Chinese, Japanese, Korean, German, Russian and Italian.
What's your idea of a good client?

A good client is one that recognizes and respects the value of language services, both as it applies to the language as such and the culture associated therewith. This applies to both professional German translation and interpretation.
What are the most effective ways of marketing your professional German translation services?

I find that the most effective ways of marketing my agency's services are to provide great service. This naturally builds a good rapport with clients and other suppliers.  Word of mouth is the most effective marketing tool.
But word of mouth depends on reputation. That's why, here at WTS, we make sure that we provide quality and a reliable service, whether in translation or interpretation. It's also important that our translators and interpreters are professional and adept at exercising cultural sensitivity and diplomacy.
Clients also like to ignore borders, so it helps that we work across Canada, into the US and in Europe, and can be their one-stop shop for translation services.
There's so much talk about machine translation these days. Do you think this poses a threat to agencies like yours?
This is a question I often ask myself. 
In terms of cultural sensitivity, interpreting nuance, feelings and so on, no machine translation can compare with human translation, so no, I don't think agencies like mine are about to disappear.

However, if someone merely wants to get the gist of a document and doesn't need it for any official purposes, a machine translation can likely provide that.  
From your viewpoint, what would be the ideal translation job? How often do they come along?!
The ideal translation job is a well-written source text, a generous deadline and a generous line rate. How often do they come along?  Not often enough! 
And the ones I try to avoid are those with extremely tight deadlines, with very little time to let a translation (and your mind) rest in order to read it again with fresh eyes. Plus clients who do not value translation skills and thus do not want to pay competitive rates.
My ideal translation job would be a short story, a book or a memoir I have absolutely loved reading in the source language.  That would truly be a labour of love!
What's the most valuable piece of advice you've ever received, or given, about translating as a profession?
Translating is so much more than turning one language into another. 
It's really important to become familiar with the client's organization and their work/products/values - whether it's a manufacturing facility, an educational institution, or a product. 
Your No.1 tip for anyone looking to buy professional German translation services?
Have a real conversation/human interaction with a prospective translator.  Do not look only at the rate per word. Make the translator a part of the team. Involve them, inform the translator about the company, product, book, etc.
And one last question, what tips do you have for someone starting out in German translation?
Linguistic skills are important, as are qualifications. 
However, I don't think the only way to assess qualification is through certification.  It is one way and one that's required if legal certification of translations is required.  Another way is through university education in languages and literature, as is living in both source language and target language countries.
I would recommend a career in professional German translation because it's an opportunity to study topics one might not otherwise encounter.  It opens up one's world.
Thank you, Betty. It's been a pleasure talking to you. I'm sure visitors will benefit from your insights.
If you're interested in Betty Wall's professional German translation services, please contact Wall Translation Services directly.
Betty Wall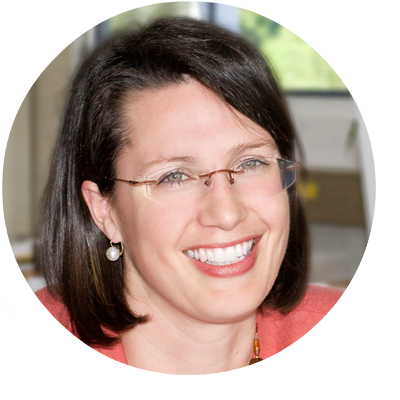 Joanna Scudamore-Trezek
I'm a German to English translator living and working in Vienna, Austria. I turn German texts into clear and accessible English, allowing clients to present their stories, ideas and information to a completely new audience. My business and marketing clients rely on me to get their message across clearly and effectively.  How can I help you today?